Simple Swiss Chard Salad
When the fridge is bare but the garden is full.
It might come as a surprise that I don't love grocery shopping. But when the fridge feels bare, shopping my garden is even more rewarding. This simple fresh garden salad is delicious, can easily be modified, and uses all that Swiss chard you're not sure why you planted.
The Modern Potager Kitchen Garden

The joy of the modern potager is getting to expand your culinary skills and make restaurant-quality meals at home. Picking fresh ingredients from the garden and turning them into something that awakens your tastebuds and thrills is really what life is all about.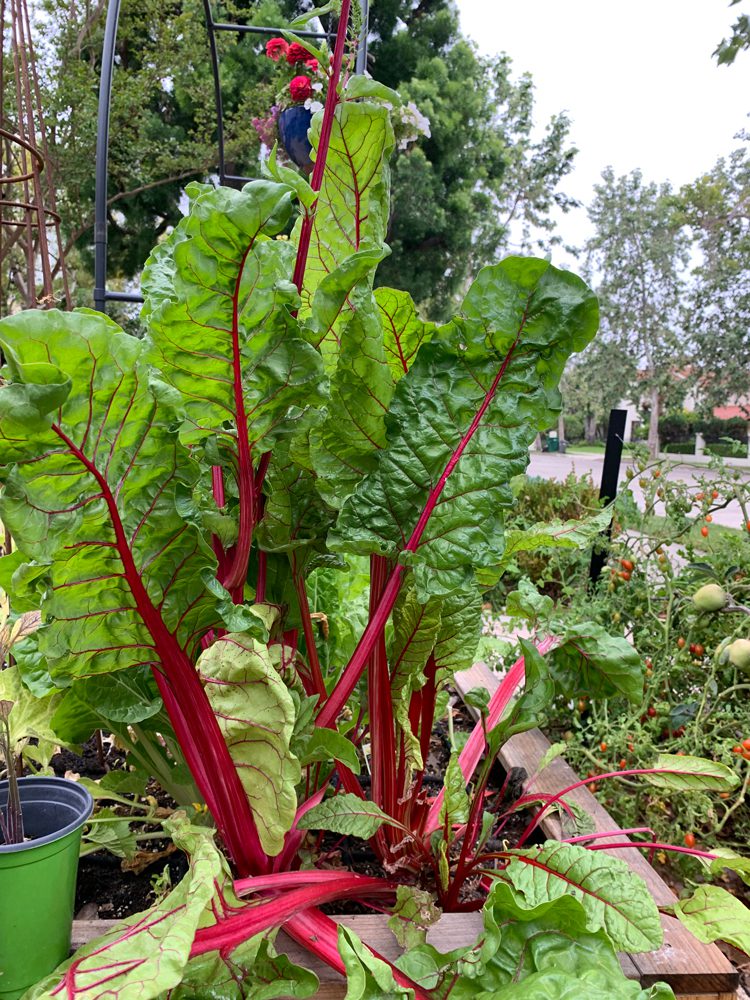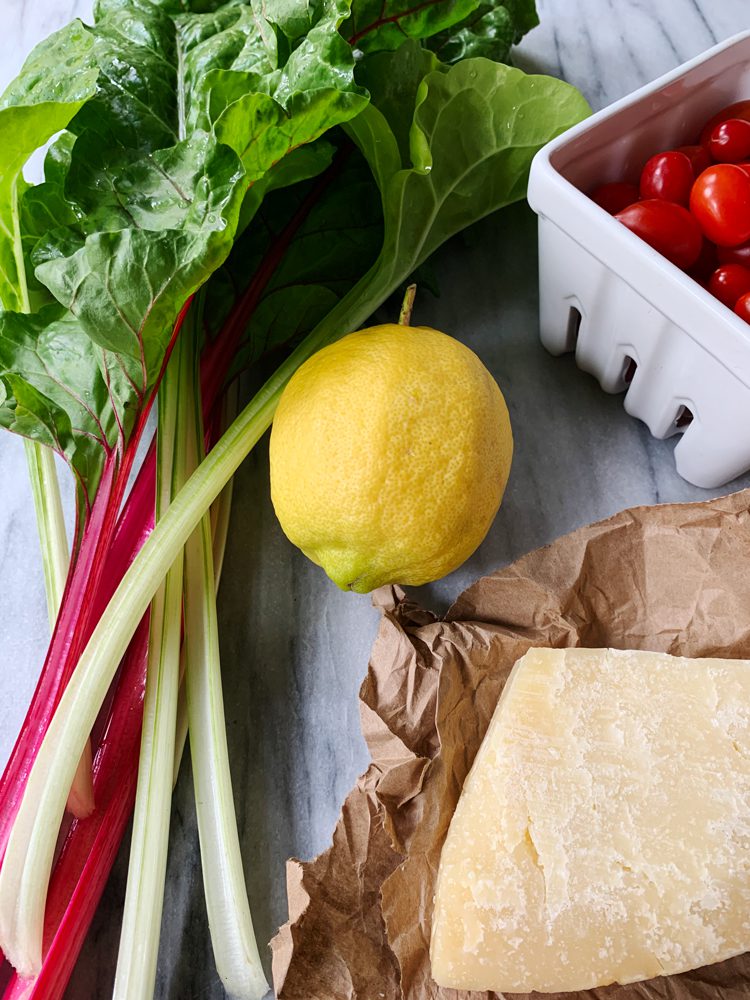 Simple Swiss Chard Salad | Serves 4-6
Recipe can easily be scaled to serve more or less
Ingredients
6-10 stalks of fresh Swiss Chard, rinsed + dried
1/2 cup bread crumbs
1/3 cup sweet cherry or grape tomatoes, sliced in half
1/3 cup grated Parmesan, Manchego, or other dry cheese
lemon juice
1 small garlic clove, minced
salt+pepper to taste
red pepper flakes (optional)
olive oil
Serve with lemon or herby vinaigrette, or a creamy dressing your family loves. My favorite is a simple lemon vinaigrette.
1) Preheat skillet to medium heat. Add 1 teaspoon olive oil and bread crumbs. Gently toast bread crumbs until golden. Remove from heat and stir in minced garlic and red pepper flakes, if using. Set aside to cool.

2) Remove chard leaves from the stem and slice thinly. In a small bowl, massage the thinly sliced chard with 1 teaspoon lemon juice. Sprinkle with freshly ground pepper and a small pinch of salt.

3) Add sliced tomatoes, grated cheese, and cooled breadcrumbs. Lightly dress with salad dressing of your choice and toss to coat.

4) Enjoy immediately!
THE GARDEN SHOP IS NOW OPEN
Quality garden products delivered to your home