Heirloom Potager Designs Culinary Gardens for O.C. Residents and Restaurants
The Garden is Ready for a Closeup
Many thanks to Michelle Pagaran from Orange Coast Magazine for featuring the showcase garden on the cover of the May 2021 issue.
"Owner Ashley Irene's showcase garden is on the property of a 1920s French Tudor home in Santa Ana's historic Floral Park. Ashley's advice: Grow things that you really love and want to eat, and write down your experience as you go. We give all of our clients a garden journal and encourage them to take meticulous notes. This month, I recommend planting avocado, carrots, melons, summer squash, watermelon, arugula, lavender, sage, and tomatoes."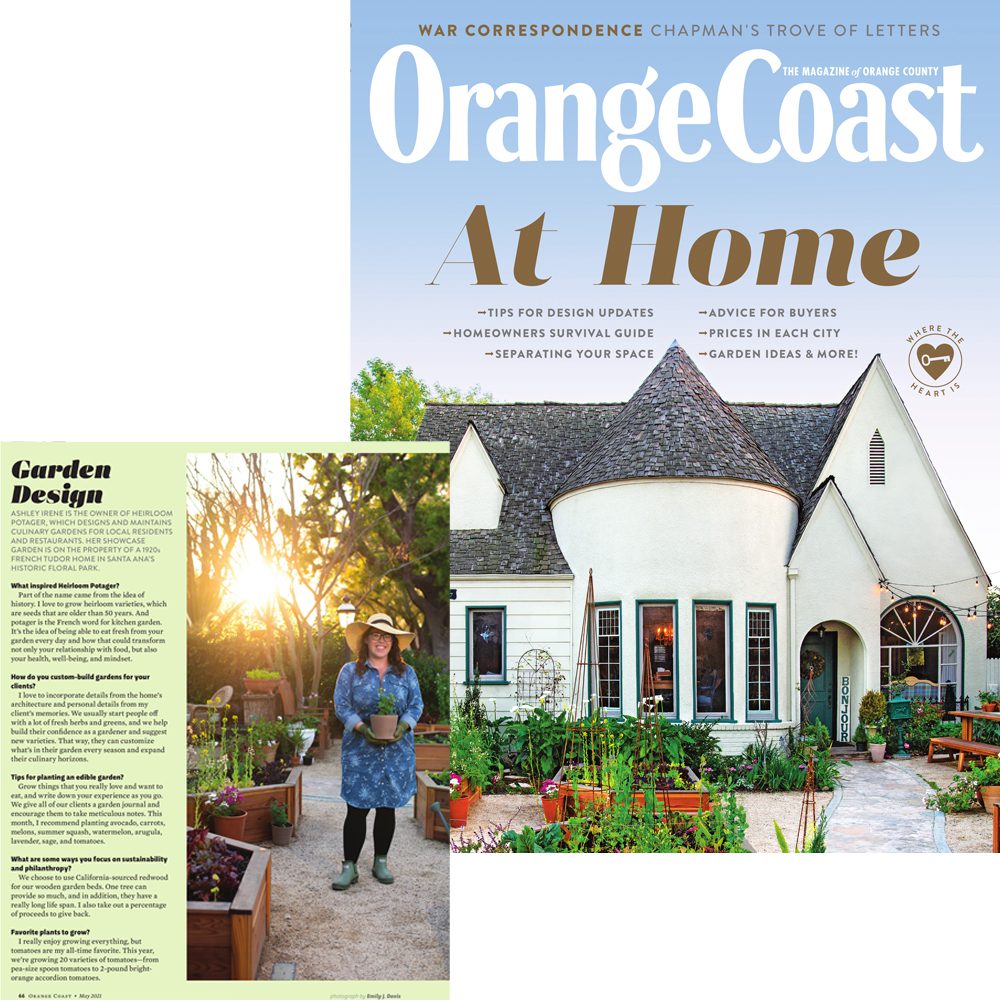 ARTICLE EXCERPT
What inspired Heirloom Potager?
Part of the name came from the idea of history. I love to grow heirloom varieties, which are seeds that are older than 50 years. And potager is the French word for kitchen garden. It's the idea of being able to eat fresh from your garden every day and how that could transform not only your relationship with food, but also your health, well-being, and mindset.
How do you custom-build gardens for your clients?
I love to incorporate details from the home's architecture and personal details from my client's memories. We usually start people off with a lot of fresh herbs and greens, and we help build their confidence as a gardener and suggest new varieties. That way, they can customize what's in their garden every season and expand their culinary horizons.
THE GARDEN SHOP IS NOW OPEN
Quality garden products delivered to your home